This series uses a sewing needle. The light reflects the surface of the needle that shines in silver and goes deep into the bundle of needles. On the other hand, light cannot be reflected from the inside of the bundle. Because the work has a mechanism to capture light like this, black darkness can be seen when the needle is viewed from the front. The black produced by the needle is the darkness created by light, not by pigment or paint.
 このシリーズでは縫い針を用いている。光は、銀色に光る針の表面を反射し、針の束の奥へと進む。一方、束の奥から光は外に反射できない。この様に光を捕える仕組みとなっているため、針を正面から見ると黒色の闇が見える。針が作り出す黒色は、塗料や絵の具ではなく光が作り出した闇である。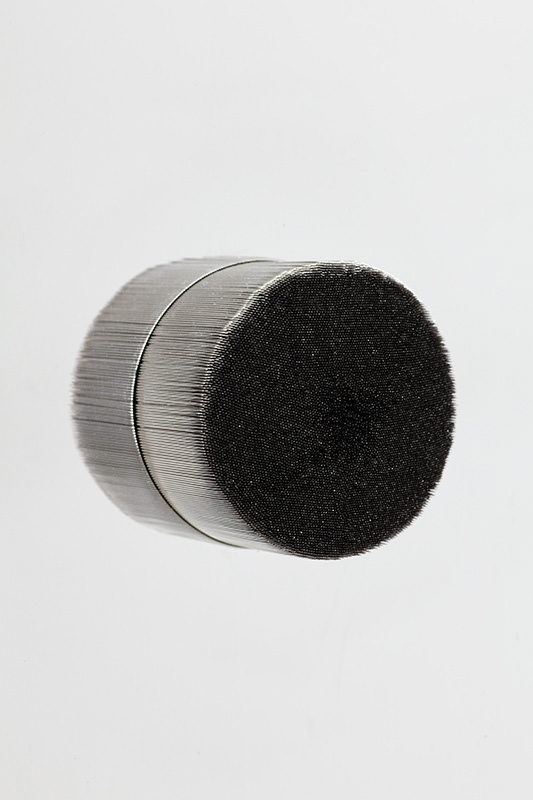 Needle, Stainless, W450xH600xD100mm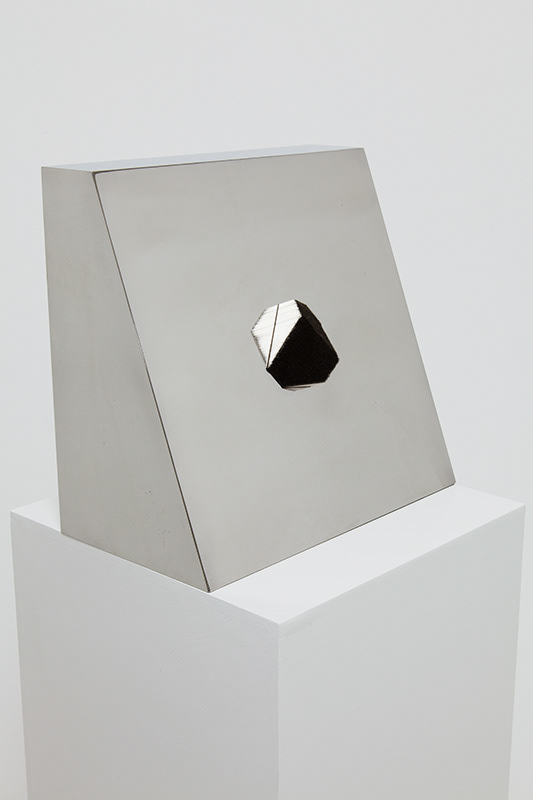 Needle, Stainless,

W300xH280xD166mm
 Cut the polyhedron drawn in Albrecht Dürer's "Melancholia I" in half and reflect it to the mirror surface to create a virtual and real image as a 3D object.
アルブレヒト・デューラーの「メランコリアⅠ」

の中に描かれた多面体を半分に切り、鏡面に反射させて虚像と実像を1つの立体とした。
Black is born out of light     2004
Needle, Stainless,
W33xH7xD33cm